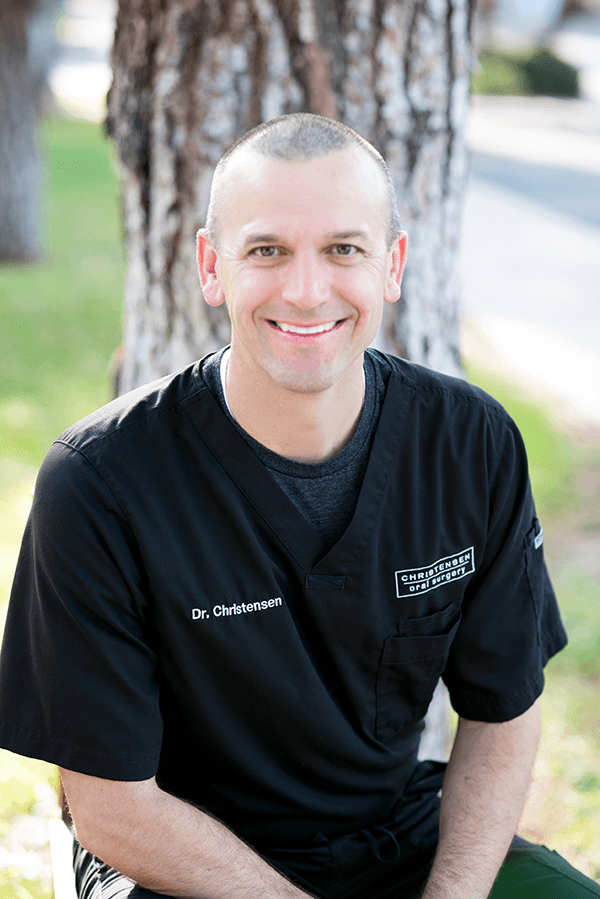 Dr. Edward Christensen
Dr. Christensen, a native of Arizona, received his Doctor of Dental Surgery degree from the University of Colorado School of Dentistry where he graduated magna cum laude. He then pursued and completed his residency training as an oral and maxillofacial surgeon at the University of Oklahoma in Oklahoma City, Oklahoma. After his surgical training was complete, he returned to his hometown of Mesa, Arizona, to establish his oral surgery practice and home. He lives in Mesa with his wife, Jillian, and their five busy children.
In addition to treating patients in his private practice, Dr. Christensen also takes level one trauma call at Banner Desert Medical Center. He is board certified and serves as the Section Chair of Oral and Maxillofacial Surgery at Cardon Children's Hospital and as Credentialing Committee at Banner Desert Medical Center. Dr. Christensen's surgical interests include facial trauma, corrective jaw surgery, cleft lip and palate, oral pathology, facial reconstruction, wisdom teeth removal, and dental implant placement.